Leaving Seattle at 7:30, I got to Index and met up with Cameron a little after 9. Then we headed over to our first climb of the day. It was the "ss-ultrabrutal". I am glad I found about the name after we climbed it – that name is just awesomely intimidating.
It is a trad climb, Cameron led and I cleaned. At the time I thought it was just a 5.6 (it's a 5.7) but it was an easy climb, and I had hard time on it, so while I enjoyed myself I came off it just feeling a little depressed about how out of climbing shape I was. Definitely time to hit the gym more. In the picture you can just make out Cameron at the bolts at the top of the climb. The climb traverses left to right on about a forty five degree angle – following the large crack above the old tunnel.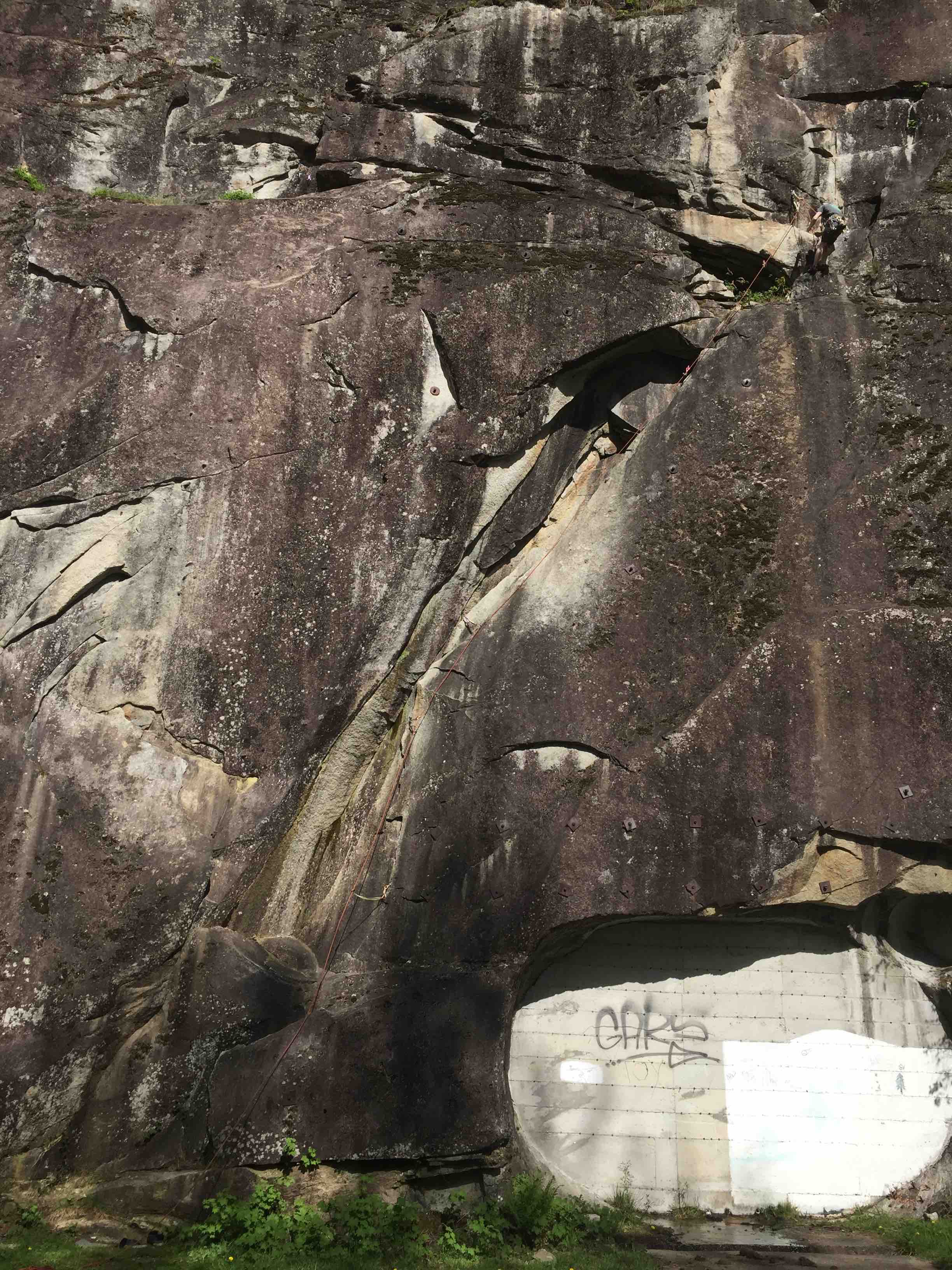 Next we moved over to do the GM route on The Country. Cameron had climbed it before and wanted to lead all three pitches in a single push. So I belayed him from the ground, then he rappelled back down to the first pitch belay ledge cleaning as he went. I'd thought I'd be doing the second two pitches, but I just made such a mess of cleaning the first pitch Cameron just pulled the rope and I cleaned the first pitch. You can see the rope line in the picture. Cameron had already been doing some rope soloing that morning – and I was having an off day – so we called it and went and put our heads in the river.
Think I am kidding? Nope. Cameron put his head in the river and it looked so refreshing I followed suit.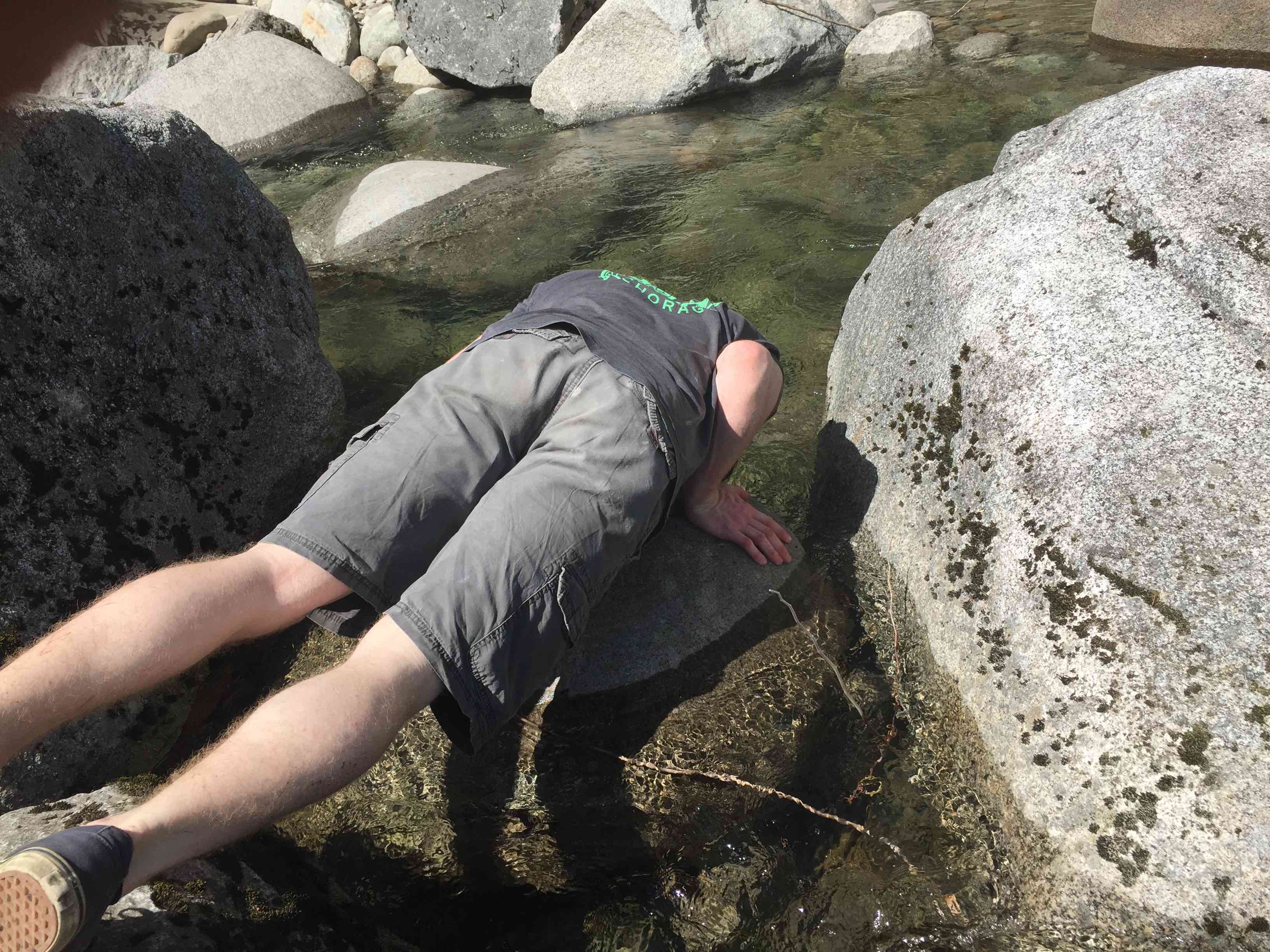 All in all a lovely day – but I confess after seeing the camping spot he snagged by showing up on a Wednesday, I was kicking myself for not joining the night before. I skipped the over night so I could attend a practice session on glacier travel. Lesson learned.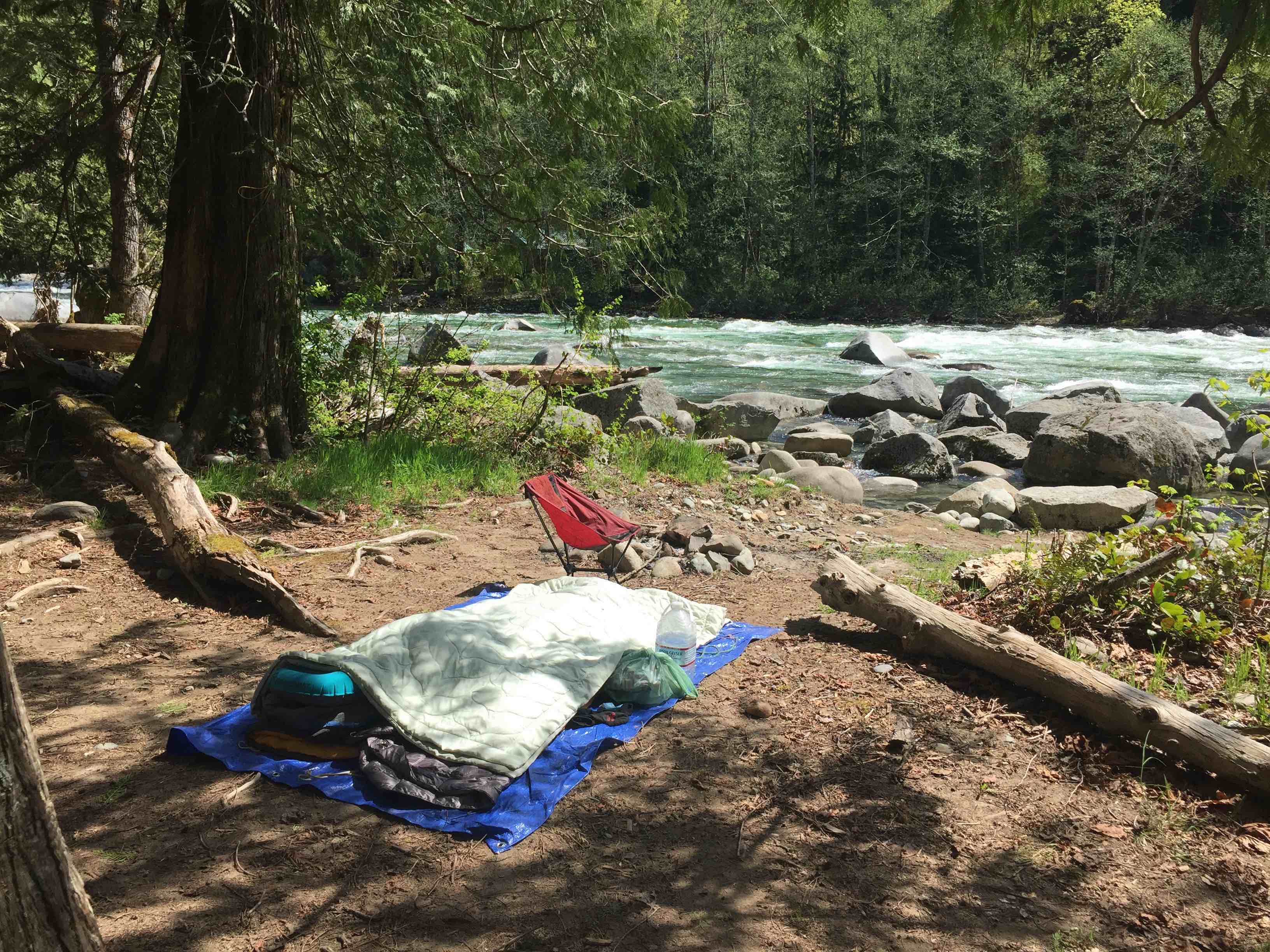 The view from the river was even better.