I really need to get stupider friends. Years ago my old climbing partner from Australia came to visit. For part of the trip, he and a friend of his Jesse (now a mutual friend) came up to Seattle for some climbing. I had to work so I missed the second half of the trip – but I leant Grant my rack.
Well the two of them were nice enough to re-mark my gear – you know – just so it was consistently marked and make sure it I got it all back. They marked it with pink tape. Hot pink tape. I would not be surprised to find out if they had to drive round to find it special. When a decade later – Grant, Jesse, and I went climbing in Colorado we went to upgrade gear – they presented me with a roll of hot pink duct-tape.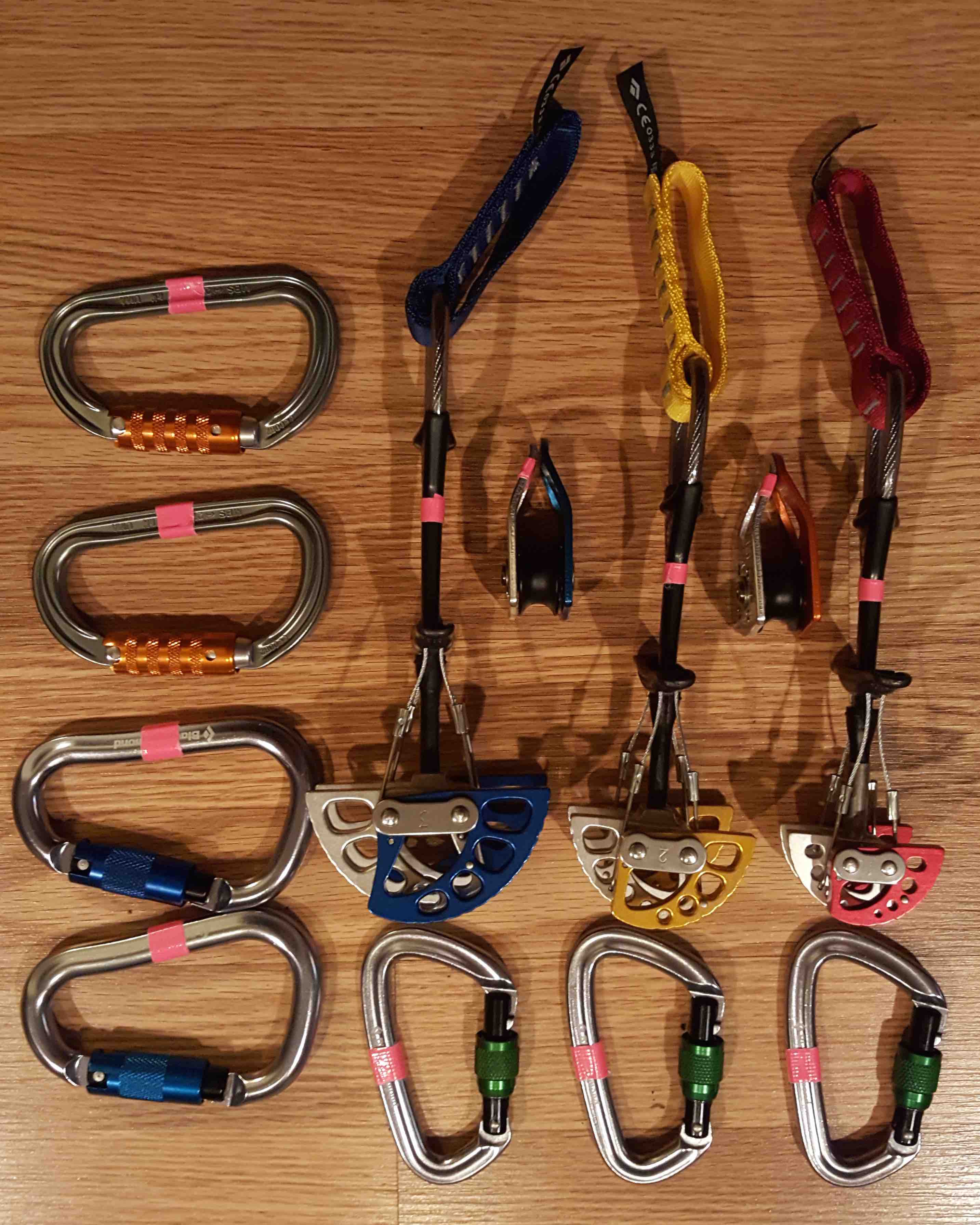 So now whenever I get new gear – the first thing I do when I get home is mark it all with pink. Hot pink. I need to get stupider friends. This is a practical joke that's been running for nearly a decade with no sign of ending. On the plus side – I have yet to meet someone who marks their gear with the same color.