I needed to go make a bunch of tests of different techniques for epoxy cast hull construction. Rather than just test putting hatches and portholes in a bunch of simple hollow geometric shapes, I decided to go ahead and run them on a simpler and smaller hull design. Since I really liked the Manta Ray robots – I used the shape of one of those for inspiration.
Here you can see my first pass. It may look a little funny as I am designing the wings to bolt onto the frame, and they are missing in these renderings.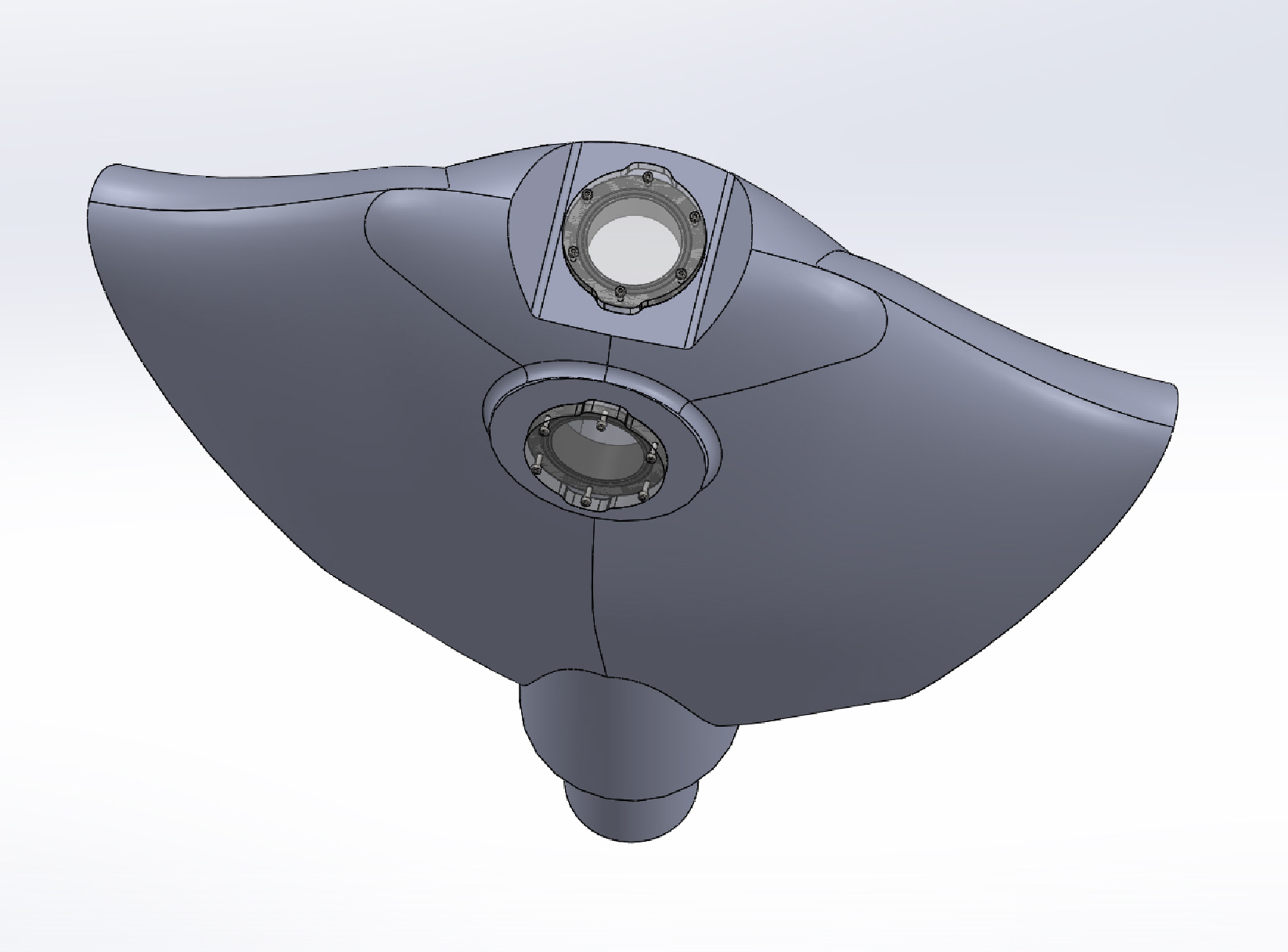 I am using this design to test the casting of an epoxy hull, using the BlueRobotics portholes, and different designs for a 3D printed seat for a pressure rated hatch. I may have been guilty of over engineering on my first design, since once I started digging into it I think I may be able to accomplish most of my design goals with this smaller design.
I am testing using an external tank with this design, but down graded the tanks size since the hull will be much smaller. I don't have the printed hatch seat shown in this design though.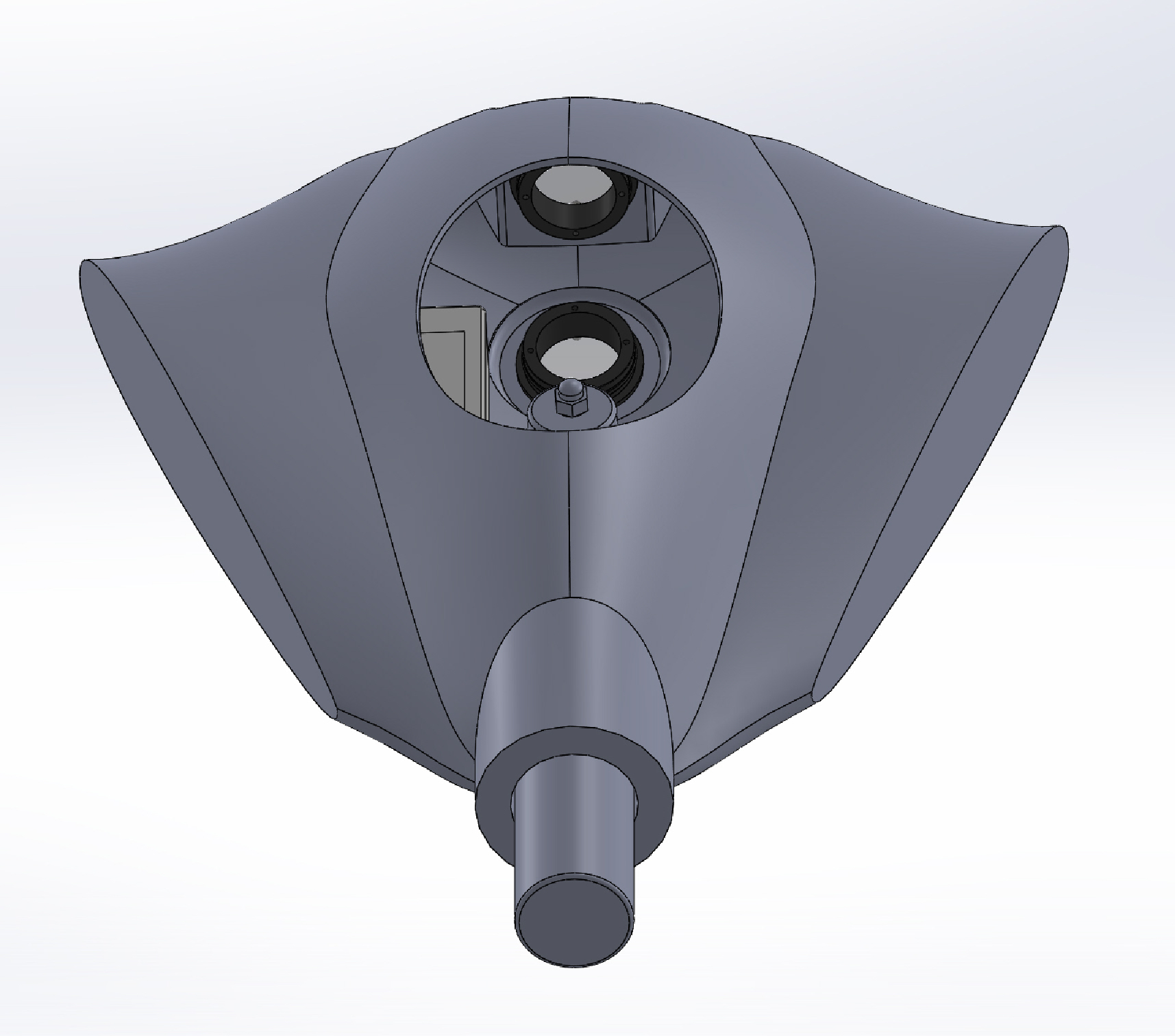 Heading into the holidays. Either I'm going to make a lot of progress on this project – or none. It all depends on what we pick for the holiday hack-a-thon.