For the last few years I have been working with my nephew on concepts like drawing things you want to build, making schematics, and keeping a lab notebook. We started when he was six, so at almost 8 he is comfortable with the processes. Still I was pretty blown away bow how comfortable he had become with the design process. He showed up for the visit with a bunch of designs. After a Nerf battle, we ended up designing and printing up a scope for his Nerf rifle.
Main thing that blew me away is that he drove the design process, iterating through a bunch of pretty different scope designs on paper before talking to me about what he wanted to build. Then when we were talking, we were able to refer to his drawings, even to the point where he merged two previous ideas coming up with a new one. It was actually really similar to how I normally work with professional designers. It was very cool.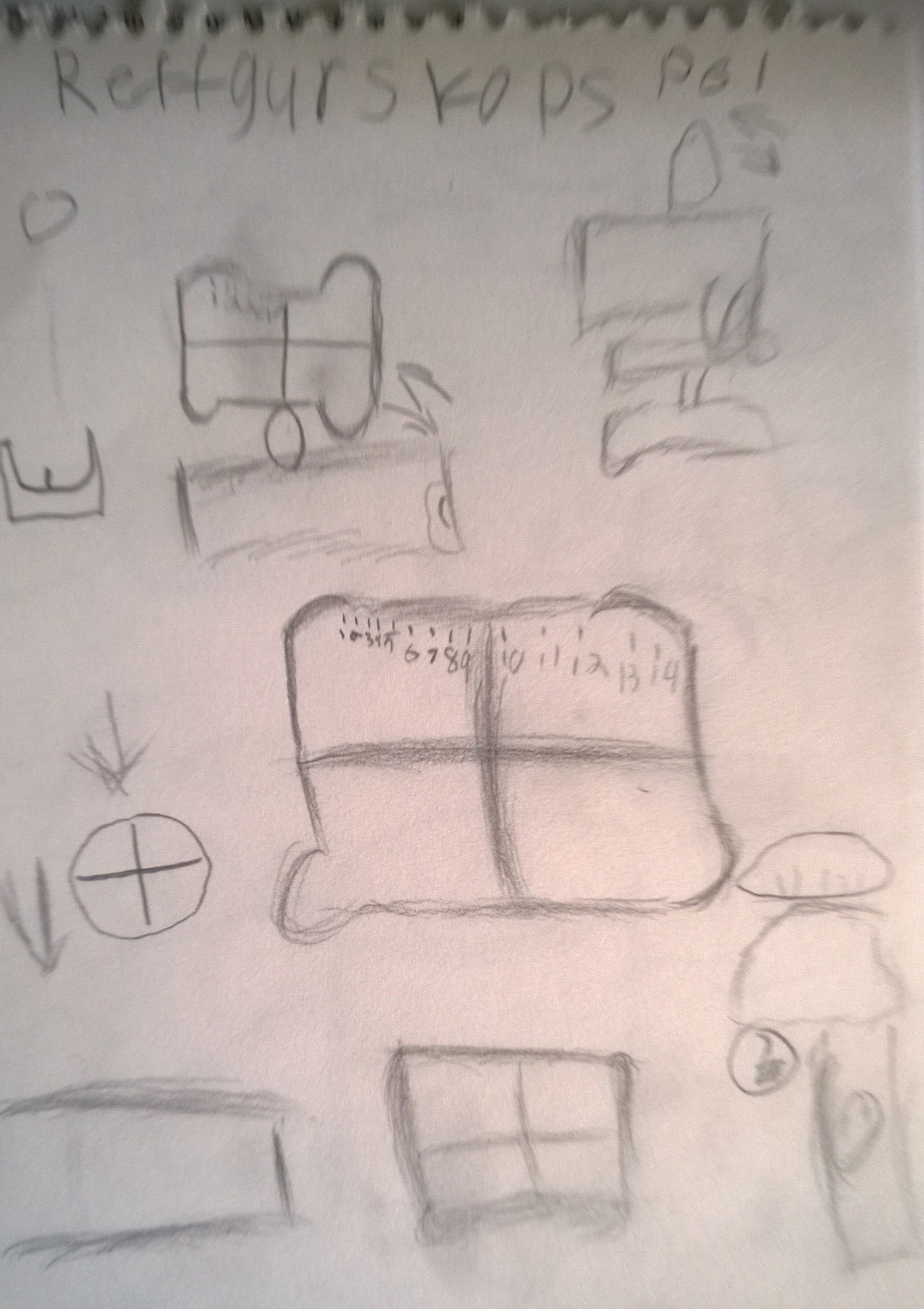 Something I really liked about projects printing up my nephews designs is that he gets to work though failures, and learn about the power of iteration and value of measuring twice. In this case we designed the scope, but since we were not designing it to fit against a model of the gun – we were not checking clearances. So our first version looked good – but didn't fit on the support rail.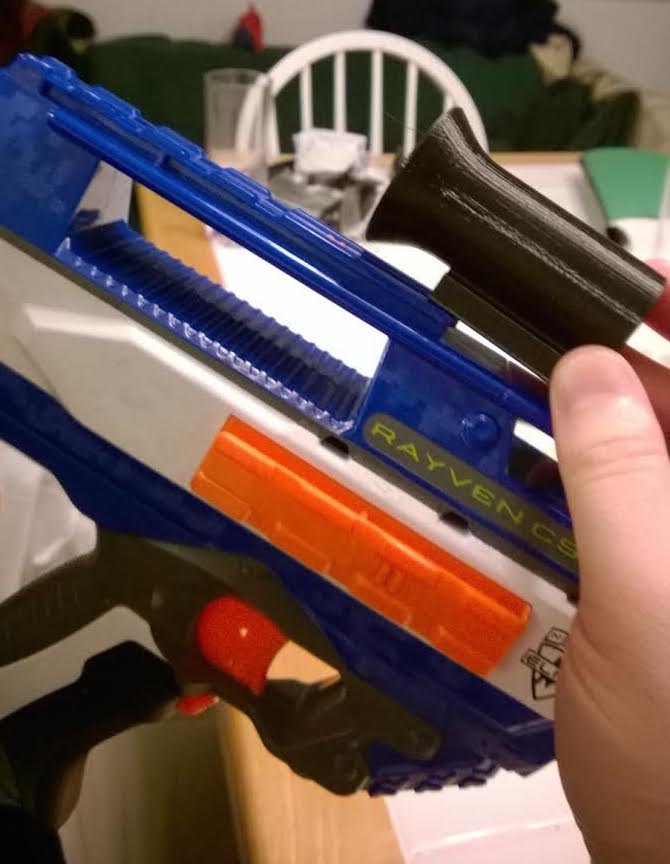 My nephew got to figure out what was wrong with the design, then how to fix it. After that we revised the design and printed out a new scope, which you can see being tested here. Again, I was impressed that he was not paralyzed by disappointment, we just set to figuring out how to fix things.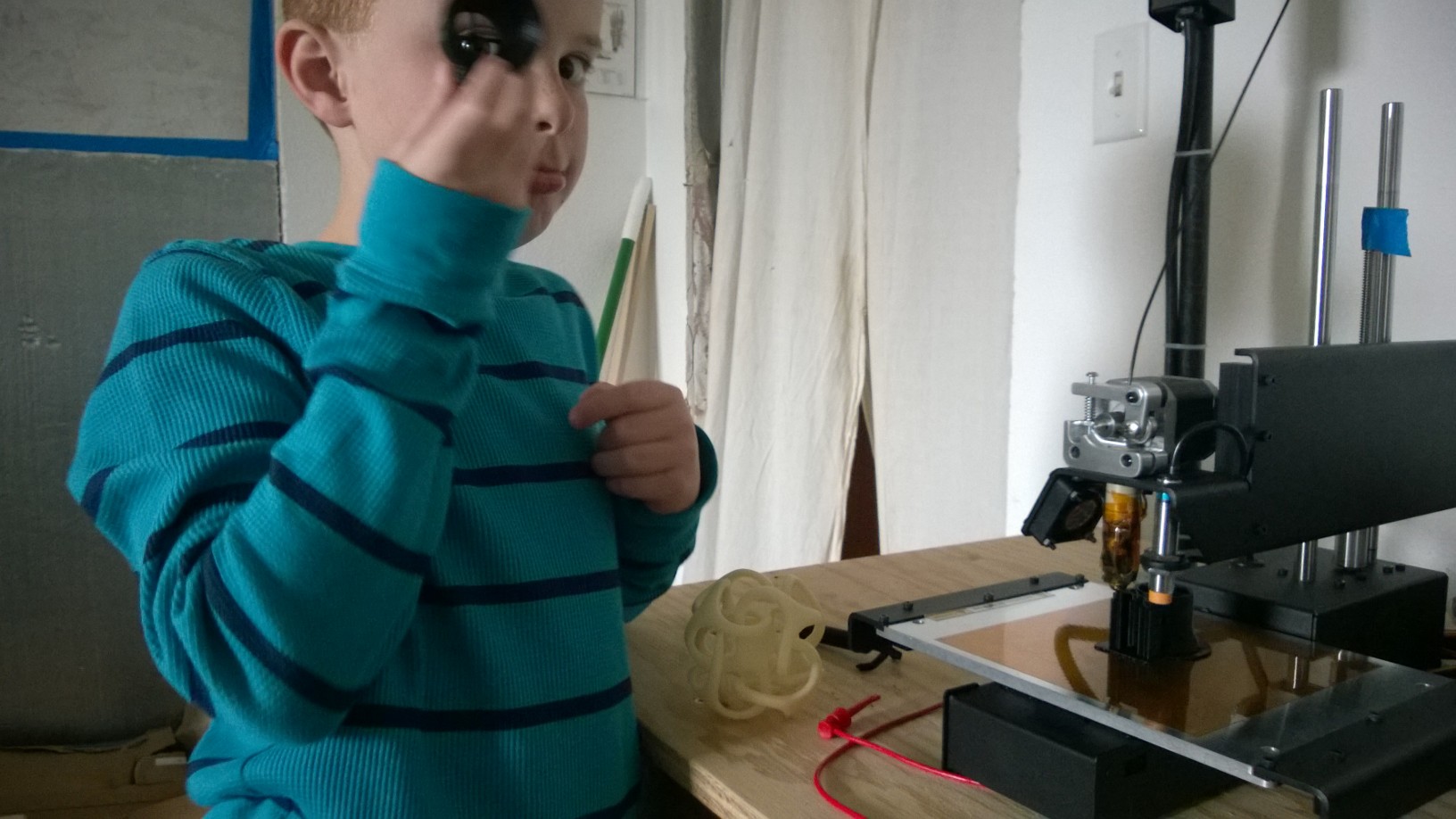 Here's an action shot of the scope.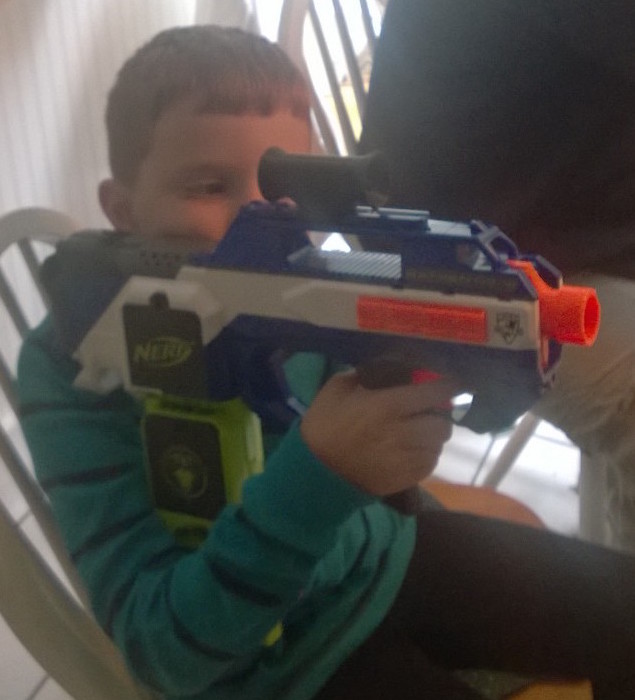 All in all I plan on doing a lot more projects like this. Pretty much the only problems were the boring parts for my nephew. Watching the printer was cool, but after a while that changed into "hurry up and print". Also my doing the CAD modeling while he watched was hard. I explained stuff and asked him questions so he was engaged while I implemented what he told me to – but it still taxed the attention span of a 7-8 year old. Still, over all we both had a lot of fun and learned a lot. I highly recommend projects like this if you have a printer and a little person.