Wahoo! My new watchmakers lathe finally showed up! I have wanted a watchmakers lathe like this, or a turn, for about ten years. Its hard to find a complete one in good condition.
Making a watch from scratch, meaning cuting everything from raw metal, is one of the projects on my bucket list. That project itself is long time off. For now I am just collecting horology books and tools and working on building basic skills. There's a lot of skills and concepts to pick up.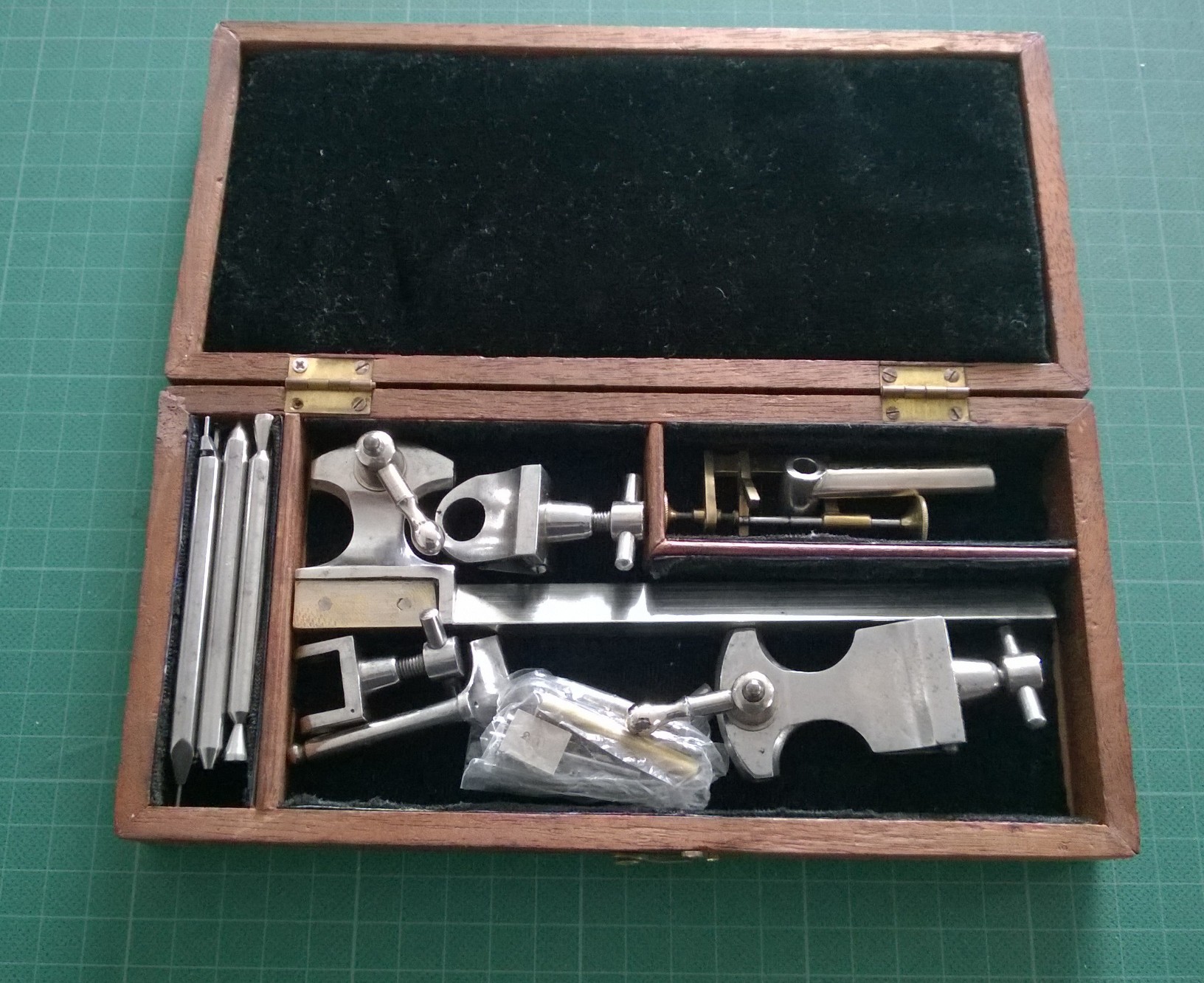 So this type of lathe is made for turning very small objects between centers. What do I mean by very small? Well the lathe is bow driven, and it is not uncommon for people to use the core of a feather as the bow. The lathe dog that came with it is less than an inch long.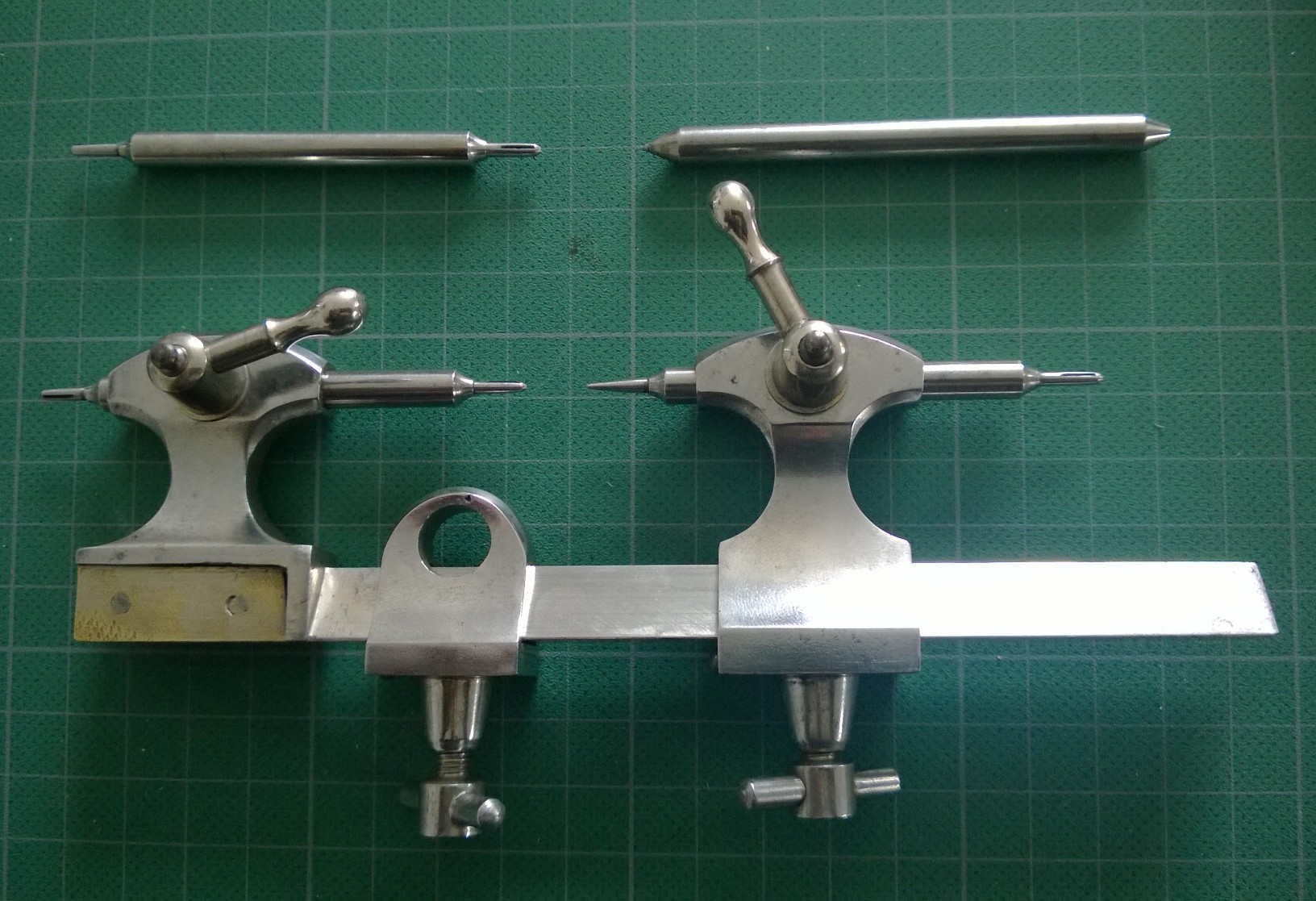 The lathe comes with a number of centers of different sizes, as well as several varieties I have never seen before. Several centers look hollow and bowed out forming a spring, so you can hold the work piece impaled on the pin. It's a fascinating method for holding the work piece, but given the low masses involved – and the high stiction forces – I can't see why it would not work.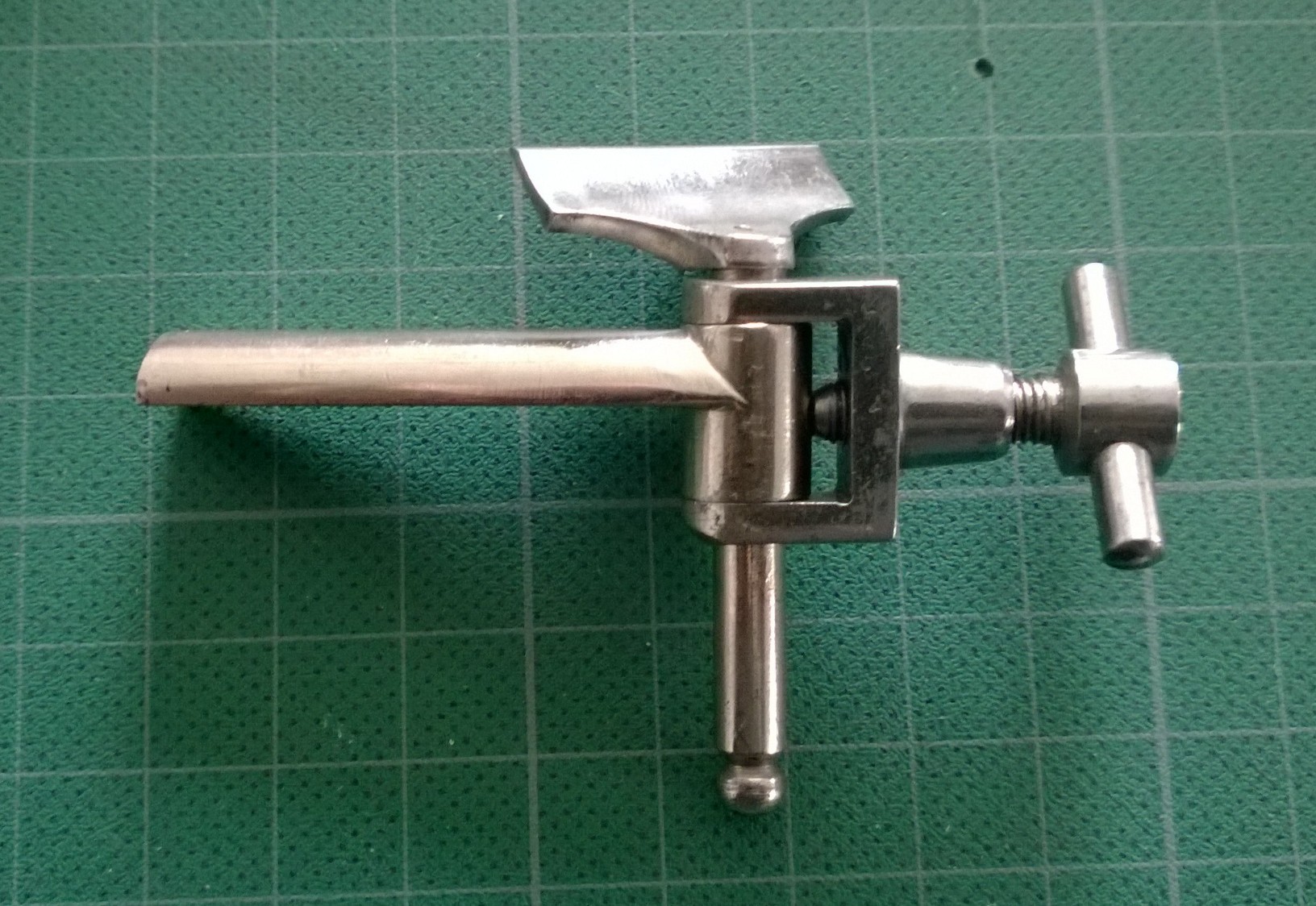 I found the graver cross slide support is unusual in that it is only held in place by friction. The graver resting on the support translates into a downward pressure that should hold the cross slide in place. I was surprised at this design choice, since the lathe does use a screw turn just sets the cross slide support angle.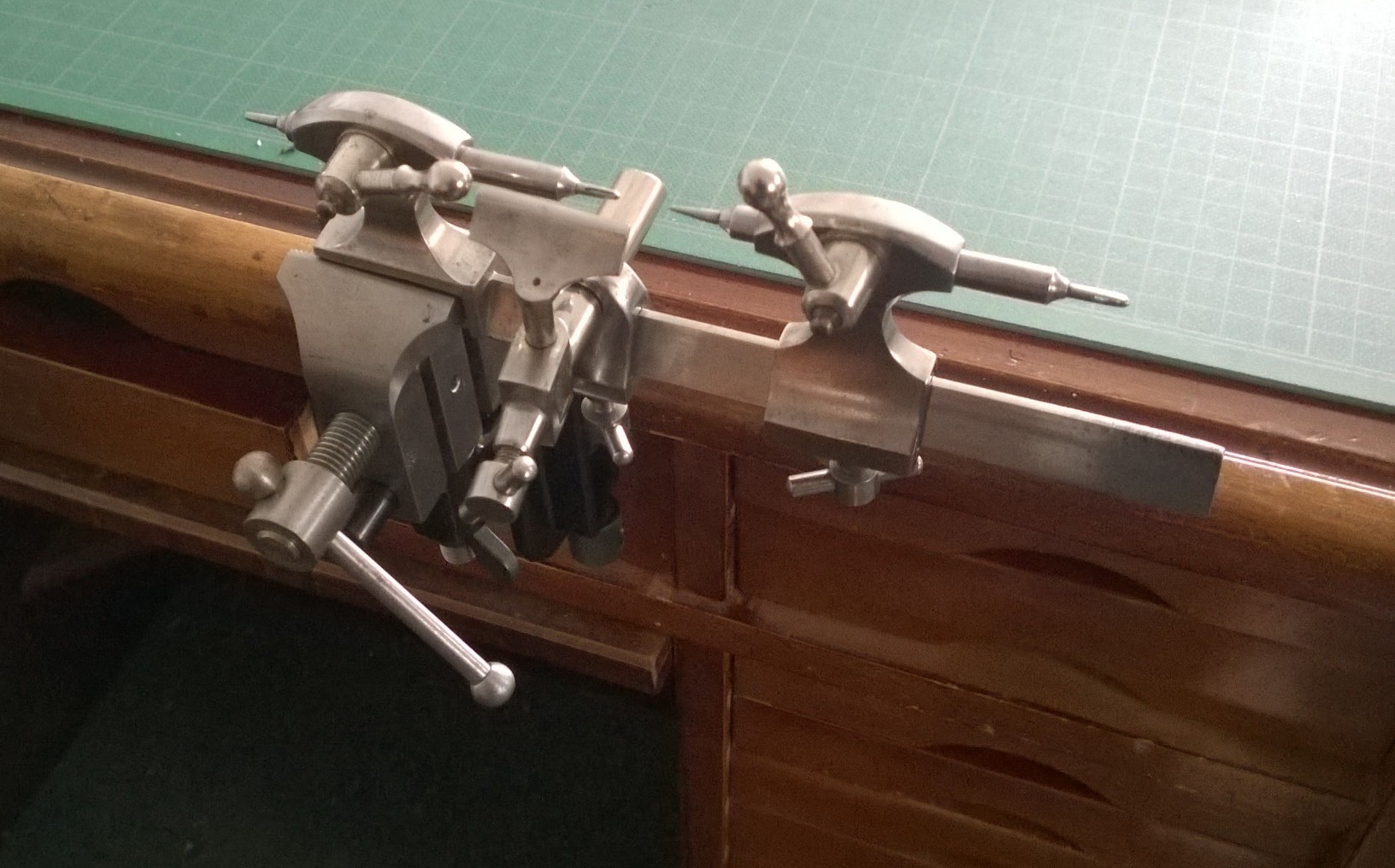 The turns are held in a bench vise, hanging out over the watchmaker's bench.
So now to go make some very small round things!