So I got some time to play in the shop this weekend. Once I adjusted g-code generation to just pencil line the profile of the blades I got the cut time for both blades down to 17 minutes. That was going super slow at 5IPM, since I did not want to drive Z faster and the g-code generator was not playing nice if I tried to have the axis at different top speeds.
For this first blade I worked off the loveless 9 point hunter. I really liked the lines on the keen-edge knives pattern for the loveless. In the end it seems a little small in my hand. Maybe I got the pattern wrong but the finger guard presses into my hand.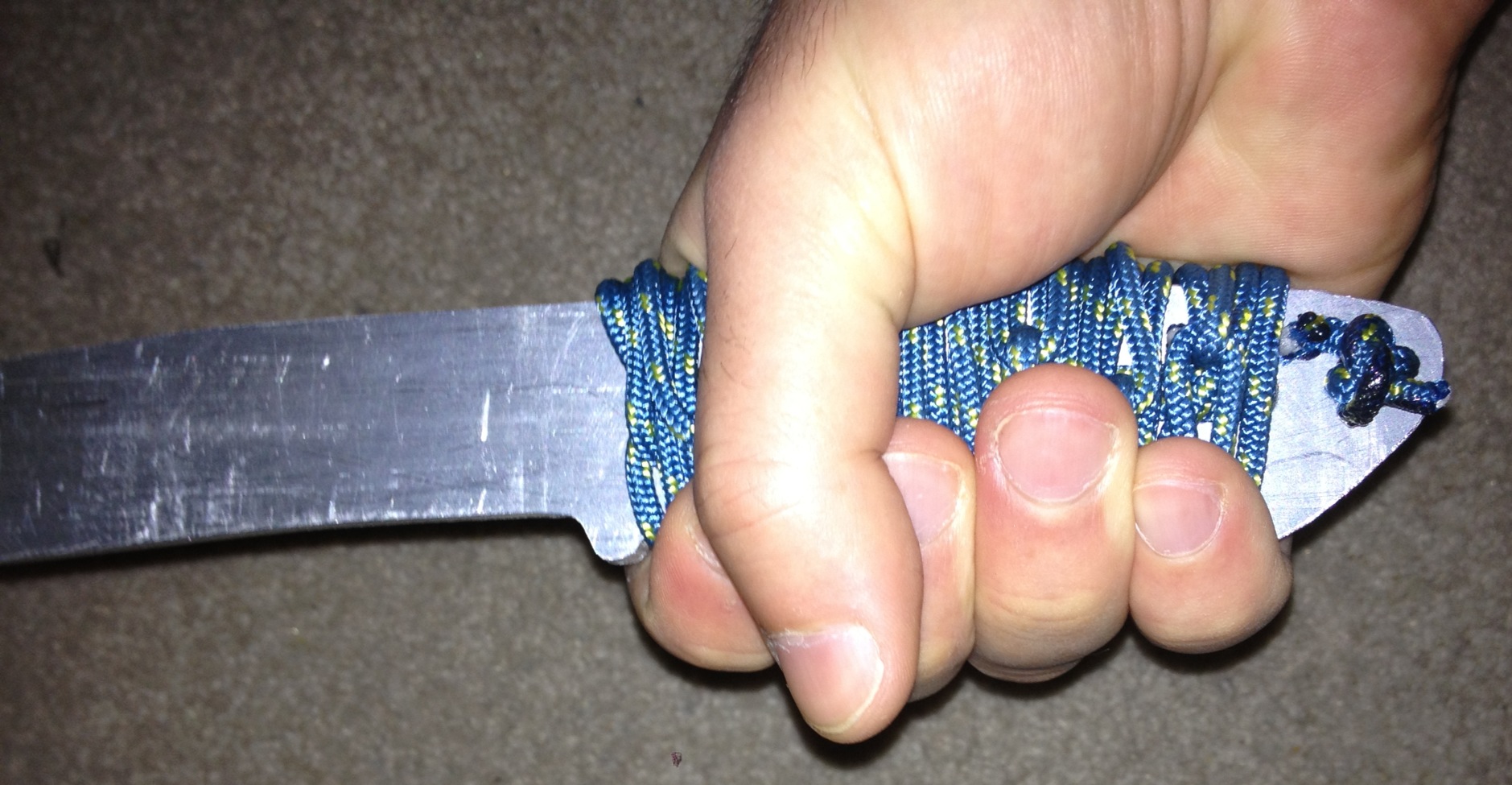 I did both the handle wrap and the over wrap with 3mm para cord – so the handle also feels a bit thick to me. Interestingly that bulk made it seem handle heavy to me, but as soon as I placed the knife in a friends hand who is a knife fighter her immediate comment was that it was blade heavy. Adding a false blade profile should help – but this drove home that I am going to need to get a lot of feedback from blade people to make this project work.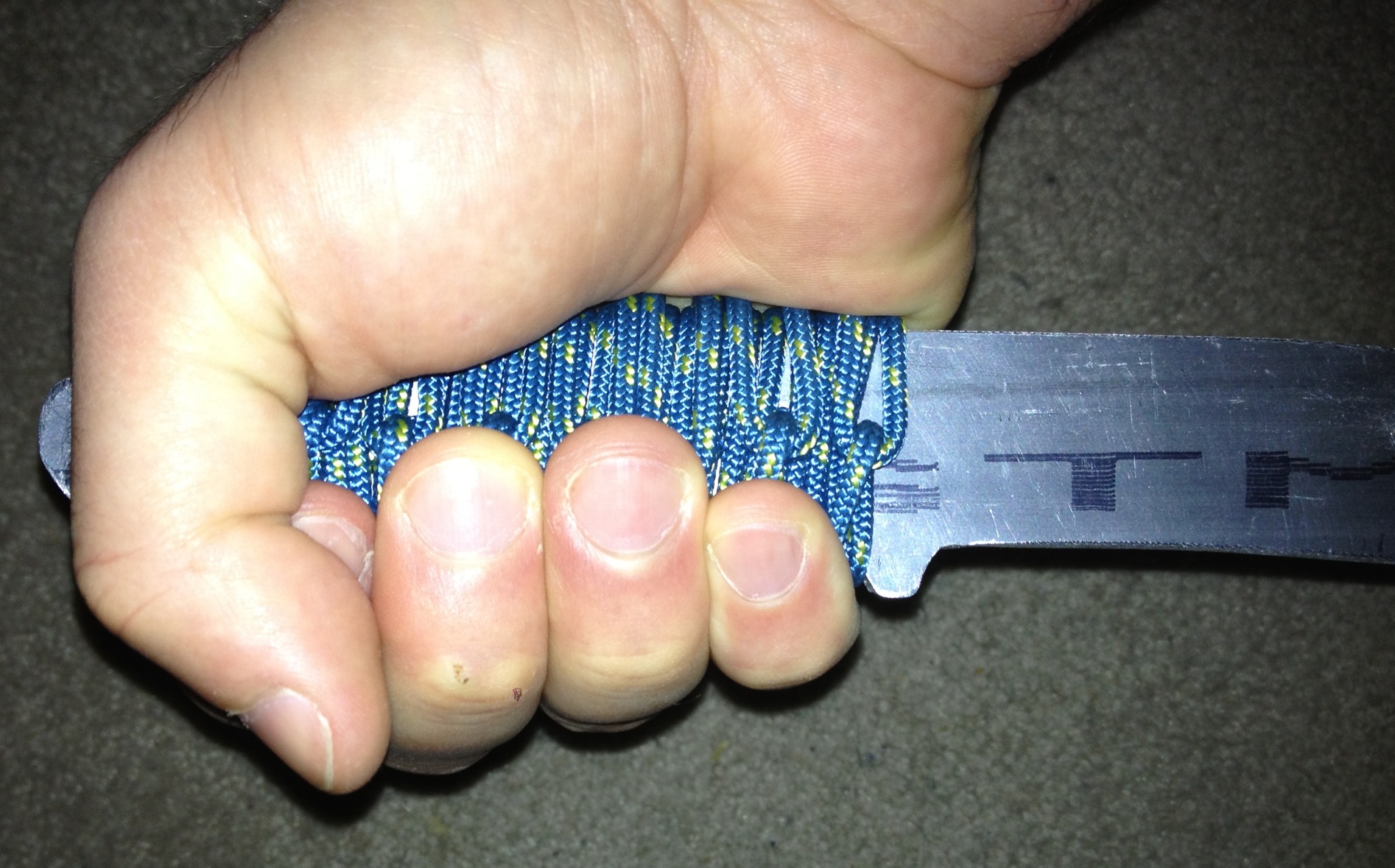 The reverse grip feels a little less "fat" in my hand, but I don't know now how to improve it. A little stumped here.