Tyler and I started the day by setting up a top rope on Glob Job. It is only a 5.7 – but neither of us wanted to lead climb it since it looks like it has a real ankle breaker of a first bolt start. Here you can see Tyler setting up the rope for the climb.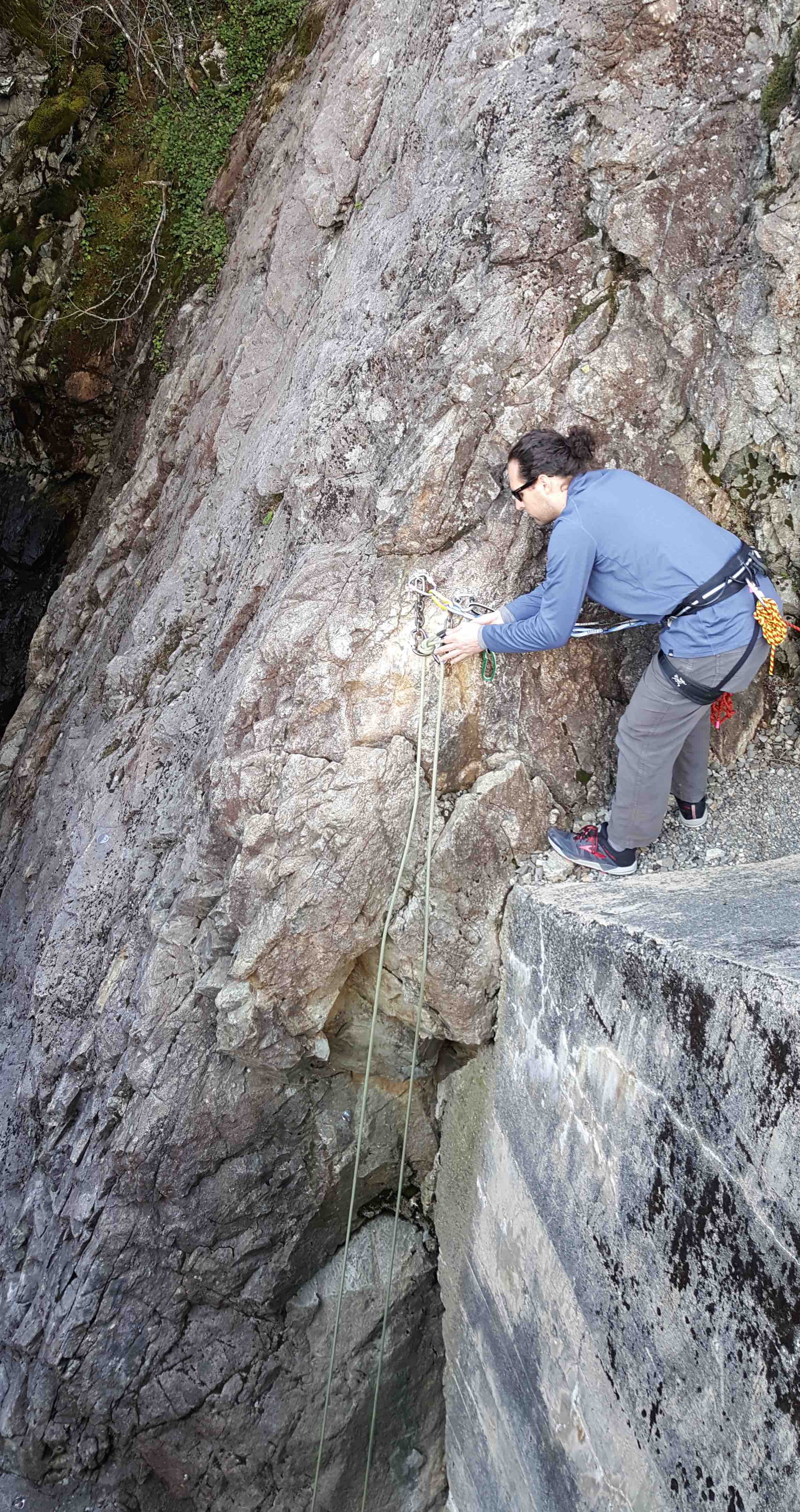 Turns out, once we were on it the first bolts is not that bad, the crux move seems to be clearing a tiny bulge in the wall to get to the second bolt. I figure we will try leading it later in the summer but ick. The concrete crack is full of small sharp as stones and just ripped up our hands. I ended up coming off the climb and taping up to do it.
After that we hiked around to write-off rock and did the unnamed 5.6 between Knife in the Toaster and Mom There's Pink in my Burger. It was Tyler's first sport lead – and it was a decent climb for that. Solid holds and well protected. Only weird part is the chains are kind of far above the last decent footholds. So Tyler got up there only to find that the chain link PAS system I lent him was to short so it was kind of awkward for him setting things up. I felt bad. I use a longer anchor system, so had less problems breaking things down when I cleaned.
While we do need to get faster – it was all in all a good day. We got a bunch of solid rope work practice and climbing in. Joel and Owen met up with Tyler and myself.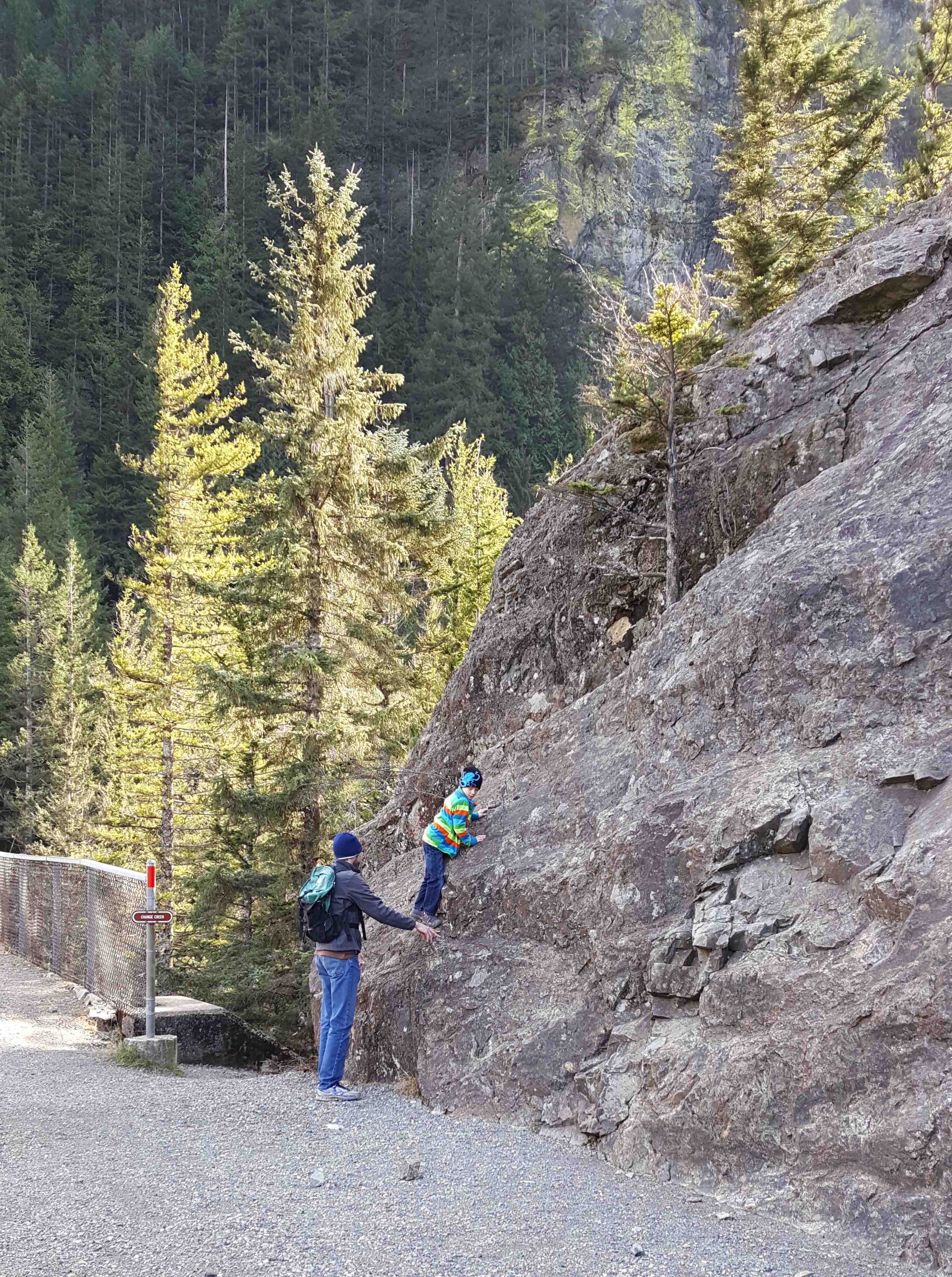 Owens only 6 – but it looks like he will be a hell of a climber one day. The picture had him motoring up a 5.4, and we had to physically lift him off the climb to prevent him from just motoring on up the rock. I'll be curious to see how he does when we bring him out there with a harness and let him climb roped up. Probably the weirdest part – is the last time Joel was out there was when we were climbing together in college twenty years ago.